Confidential STD Testing Clinic
Our professionals at Express Health offer screening and tests for sexually transmitted diseases (STDs). To consult with our professionals,

contact us

or visit us today to

book an appointment

. We have convenient locations in

East Harlem NYC

,

Metropolitan NYC

and

Staten Island NYC

.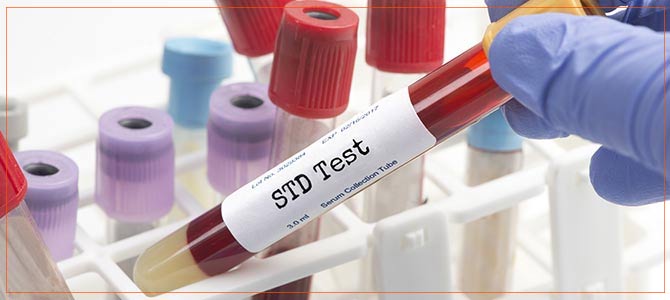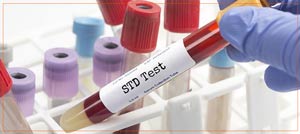 Table of Contents:
What STDs can you test for?
What are the symptoms of STDs?
I don't have any symptoms, do I still need to get tested?
When to see a doctor for STD testing?
An STD testing clinic is a specialized healthcare facility that offers testing for sexually transmitted diseases (STDs). These clinics test for a variety of STDs, including chlamydia, gonorrhea, HIV, hepatitis B, and human papillomavirus (HPV). The testing process may include a blood test, urine test, or visual exam, and often includes an evaluation of the patient's sexual activity. When screening is done, the results are delivered to a laboratory and returned with results.
What STDs can you test for?

There are plenty of different STD tests, each can test for one or more illnesses; however, there is no single test that can check for every type of STD. Most tests require a urine or blood sample, or a swab of the area where the infection might be present (to test for discharge or fluid from open sores). STDs that can be tested for include:

• Human Papillomavirus (HPV) — The most common STD in the United States, this virus causes genital warts, also known as papillomas; however, this disease is often asymptomatic as lesions do not appear in everyone who has HPV. It is highly contagious and easily transmitted sexually (via fluid exchange) or even by skin-to-skin contact. Genital warts can usually be diagnosed from a visual inspection, but additional testing is sometimes useful as the sores are not always present.

• Gonorrhea and Chlamydia — These infections are very common and, because they are screened for at the same time, are often grouped together. Both gonorrhea and chlamydia are caused by a bacterial infection and are typically treated with a course of antibiotics.

• Syphilis — Another bacterial infection, syphilis is passed from one person to another by sexual intercourse or contact with infectious but painless sores.

• Herpes — There are two strains of the herpes virus: Type 1 has traditionally been associated with oral herpes (cold sores), and type 2 with genital herpes, however, recent research has shown that type 1 also causes most genital infections. Sometimes a person with herpes (type 1 or 2) will never show any symptoms, or they may have an "outbreak" with painful sores that develop on the mouth, genitals, or anus.

• HIV — Human immunodeficiency virus is a viral infection transmitted via blood (e.g., sharing needles with an infected person) or sexually, by having unprotected anal or vaginal sex. In extremely rare cases, it may be transmitted by contact with other body fluids.

• Hepatitis C — Hepatitis C is a viral infection that is transmitted through contact with blood or through skin exposure, although it is very rarely contracted from having unprotected sex.

• Hepatitis B — Another disease characterized by inflammation of the liver, Hepatitis B is a viral infection that can cause liver disease; it may be transmitted by blood or semen.
What are the symptoms of STDs?

The symptoms of an STD vary depending on the type, as well as the area affected. Symptoms may include:

• Pain or discomfort during sexual activity
• Painful urination
• Sores, bumps, rashes on/around the genitals
• Unusual discharge or bleeding from the genitals
• Painful or swollen testicles
• Itchiness in or around the vagina
• Unexpected periods or bleeding after sexual activity

It is important to note that not all STDs have symptoms; a person can have an STD without even knowing it because they do not exhibit any sign of the infection.
I don't have any symptoms, do I still need to get tested?

Even when no symptoms are present, it is always suggested to receive an STD test when a person is sexually active or when they have multiple partners. If a person is in a committed, monogamous relationship, they typically do not need to get tested.
When to see a doctor for STD testing? 

It is a good idea to see a doctor for STD testing when sexually active, when having unprotected sex, and also when trying to get pregnant. If any worrying symptoms are present that could indicate an STD, it is imperative to get tested right away. Express Health Urgent Care is dedicated to providing you with all of your STD testing needs. To speak with one of our specialists, call us or visit us today to book an appointment. We have convenient locations to serve you. We serve patients from Brooklyn NYC, Queens NY, East Harlem NYC, Manhattan NY, Coney Island NYC, Midwood NY, Nostrand NYC, Ridgewood NY, Metropolitan NYC, Staten Island, Greenwich Village NY, and surrounding areas.