Drug Testing & Screening Q&A
Express Health offers drug testing and screening to identify if a person has trace amounts of illicit or controlled substances in their body. For more information,

contact us

or visit us today to

book an appointment

. We have convenient locations in

East Harlem NYC

,

Metropolitan NYC

and

Staten Island NYC

.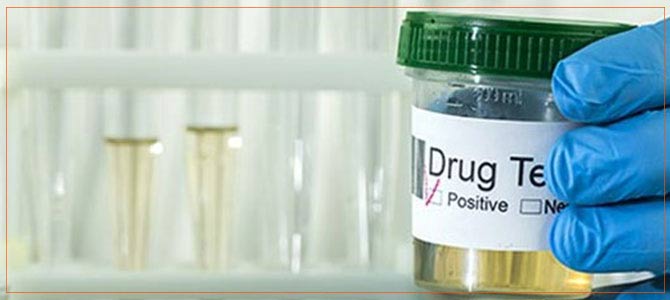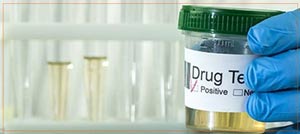 Table of Contents:
What are drug testing and screening used for?
Who needs a drug test?
What are the types of drug tests?
What drugs show up on a drug test?
Drug testing is the process of determining whether a person has used a particular drug, such as marijuana or cocaine, within a certain period of time. Drug testing can be conducted in a variety of ways, including urine, hair, and blood tests. Drug testing is often used by employers, schools, and other organizations to determine whether their employees or students have violated the organization's drug use policies. As drug testing is a relatively simple procedure, it is often used as a form of pre-employment screening to determine whether candidates meet the required standards of job performance.
What are drug testing and screening used for? 

In the case of drug testing, the tests are commonly used to help employers, public safety officers, and health care workers identify drugs, alcohol, or other substances in employees' systems. This helps to determine if an employee is fit to perform their job duties at the workplace. In the case of screening, these tests are used to identify individuals who may be safely cleared for a particular job, immigration, or position without requiring further drug testing.
Who needs a drug test?

Most private employers are not required to test for alcohol or drug use, with the exception to this rule being for transportation and other safety-sensitive industries that involve the operation of a motor vehicle. Drug tests are performed to:

• Qualify for Workers' Compensation Discounts — If they take certain steps to maintain a drug-free workplace, many states offer employers a discount on their workers' compensation insurance premiums; this may include testing job applicants.

• Avoid Legal Liability — If an intoxicated employee harms someone on the job, the employer could be legally liable for those injuries; drug testing places the liability on the intoxicated worker, saving the employer from expensive legal fees.

• Maintain Productivity and Save Money — In a single year, problems relating to drug and alcohol abuse cost $80 billion in lost productivity. In addition to this, employees who use drugs are three times more likely to be late to work, three-and-a-half times more likely to be involved in a workplace accident, and five times more likely to file a workers' compensation claim.
What are the types of drug tests?

There are many methods to determine the presence of one or more prescription or illegal drugs in a person's body, including via their blood, hair, saliva, sweat, or urine.

• Urine Test — A urine test, also known as urinalysis, is one of the most established drug testing methods and is also one of the most common due to its noninvasiveness, cost-effectiveness, and accuracy. These tests have a detection window of up to 30 days, meaning they can detect substances that have been taken within the last month. In this test, the urine sample is checked for metabolites, which are a byproduct of when the body breaks down a substance. A urine test also analyzes antigen-antibody complexes, which form when the immune system releases antibodies in response to a drug substance entering the system. Substances commonly tested in a urine sample include alcohol, amphetamines, benzodiazepines, opiates, cocaine, and cannabis.

• Blood Test — Usually performed during emergencies or urgent care services, a blood test can also be used to detect drug compounds for pre-employment tests. Since a blood test requires drawing a small amount of blood from the vein, collecting the specimen is more invasive compared to other testing methods.
What drugs show up on a drug test? 

Drug tests can detect a wide range of different substances, including alcohol, cocaine, benzodiazepines, PCP, cannabis (marijuana), opiates (both prescription and illicit), and amphetamines. If you need a drug test or screening, the professionals at Express Health Urgent Care are here to help. To speak with one of our specialists, call us or visit us today to book an appointment. We have convenient locations to serve you. We serve patients from Brooklyn NYC, Queens NY, East Harlem NYC, Manhattan NY, Coney Island NYC, Midwood NY, Nostrand NYC, Ridgewood NY, Metropolitan NYC, Staten Island, Greenwich Village NY, and surrounding areas.