DMV Vision Testing Specialist
Express Health offers a DMV vision test to check a person's eyesight and make sure they are eligible to drive in the United States. To consult with our professionals,

contact us

or visit us today to

book an appointment

. We have convenient locations in

Brooklyn

,

East Harlem

,

Coney Island

,

Nostrand

, and

Metropolitan NYC

.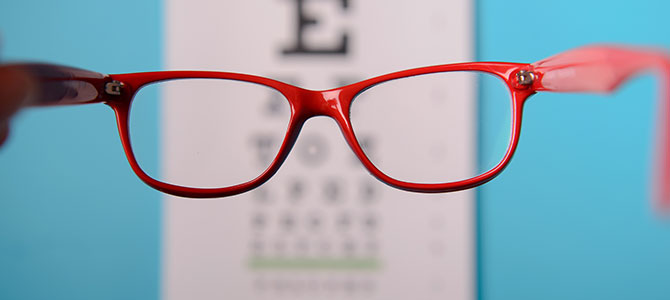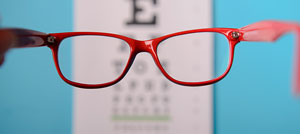 Table of Contents:
What is A DMV vision test?
What does the DMV eye chart look like?
What are the minimum eyesight requirements to get a driver's license?
How can I prepare for my eye test?
A vision test, also known as a visual acuity test, is a test in which an individual's vision is assessed under different lighting conditions and with different lenses. A vision test can be performed in a variety of ways and may be limited or comprehensive. People often receive a vision test when getting a new glasses prescription or other physicals, but these tests are also commonly performed before a person can obtain a driver's license.
What is A DMV vision test?

DMV vision tests are crucial to check a person's vision so that they can drive in the United States. The test takes between five and ten minutes and usually involves reading a series of letters and numbers at different distances and then repeating the process. A DMV vision test is also used for people who have been issued a driver's license from the Department of Motor Vehicles (DMV) to determine if they are eligible to receive a new driver's license with no restrictions. These tests check for visual impairments, such as nearsightedness or astigmatism.

During a DMV vision test, a driver is required to read lines, identify shapes and symbols, and identify objects at a distance. They are also required to close one eye at a time and read the lines and symbols that are placed before them. You can also visit us with walk-in services for any further queries.
What does the DMV eye chart look like?

Most DMV vision tests include some form of a Snellen eye chart, the standard eye chart used to test visual acuity. People who have had an eye exam will likely be familiar with these charts; they have one big letter at the top (usually an "E") and several rows of gradually smaller letters below.

A DMV employee will ask the driver to read certain rows to find out how well they can recognize the characters on the chart. They can measure the sharpness of a person's eyesight based on the smallest row of letters they can read. Glasses or contact lenses may be worn during this part of the eye test, but only if they are required for driving. If this is the case, the state will place a restriction on the person's license that requires them to wear their prescription lenses any time they are operating a motor vehicle.

Some states also require a visual field test to be completed, which is used to check for peripheral (side) vision loss. During a visual field exam, the individual is directed to look straight ahead and watch for lights to the sides of their central field of view.
What are the minimum eyesight requirements to get a driver's license?

Minimum eyesight requirements to get a driver's license vary by state. For example, in California, 20/40 vision or better is required in one eye, and 20/70 or better in the other. In Texas and New York, however, only 20/70 vision in the better eye is required. DMV vision requirements change all the time, so it is imperative to check with the state's driver's license office for up-to-date information before scheduling a vision test.
How can I prepare for my eye test?

To prepare for an eye test, it may be recommended to schedule an eye exam with an optometrist. These eye doctors can provide an up-to-date vision prescription, along with different ways to improve the quality of eyesight.

If you need a vision test for your driver's license, come to Express Health Urgent Care. To speak with one of our specialists, call us or visit us today to book an appointment. We have convenient locations to serve you. We serve patients from Brooklyn NYC, Queens NY, East Harlem NYC, Manhattan NY, Coney Island NYC, Midwood NY, Nostrand NYC, Ridgewood NY, Metropolitan NYC, Greenwich Village NY, and surrounding areas.