Pre-Employment Physical Exam Specialist Q&A
At Express Health, our team of medical professionals is knowledgeable and experienced in providing top-quality pre-employment physicals. For more information about our services, or for any questions that you may have, contact us here or

book in online for an appointment

. We have convenient locations in 

East Harlem NYC

,

Metropolitan NYC

and 

Staten Island NYC

.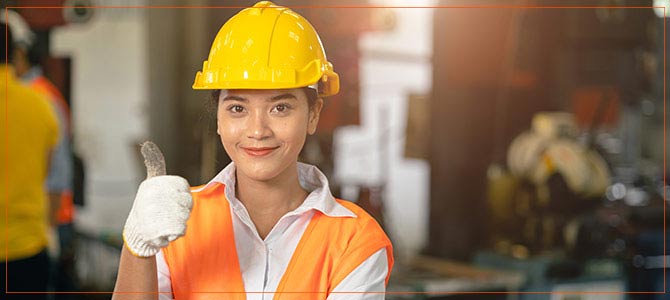 Table of Contents:
What is a pre-employment physical?
What does a pre-employment physical consist of?
How long do pre-employment physicals take?
What should you not do before a physical exam?
When you're being considered for a new job, your employer may ask for you to complete a pre-employment physical to ensure that you can physically and mentally meet the demands of the position. Knowing what to expect can help you prepare for the testing process and ensure that the results are an honest representation of your abilities.
What is a pre-employment physical?

A pre-employment physical is a medical exam that select employers may require before hiring on a new employee. These exams ensure that potential new hires are physically and mentally capable of meeting the requirements of the job. Pre-employment physicals are common in the onboarding process, particularly if the job has a lot of physically and mentally demanding aspects.
 
A pre-employment physical allows businesses to assess the overall health of prospective hire so that they can make an informed decision that guarantees safety all around.
What does a pre-employment physical consist of?

Your employer will provide a document outlining what exams they require you to undergo for your pre-employment physical. These exams may vary depending on the nature of the position you were offered, as the purpose of the pre-employment exam is to evaluate your qualifications for that specific role.
 
Over the course of your exam, you should anticipate to:
 
• Be asked about your family medical history
• Provide answers about your lifestyle and general health
• Provide information about past or current health conditions
• Provide a history of past and/or current medication
• Have your vital information taken, including weight, height, temperature, and blood pressure
• Be given a routine physical exam
• Be screened for drugs and alcohol
• Have your vision checked
• Undergo hearing tests or audiometry testing
• Have an abdominal checkup
• Have your lungs and heart listened to
• Undergo a skin examination to spot potential problems
• Receive blood tests and other lab screenings
• Undergo mental and physical screenings
How long do pre-employment physicals take?

Depending on the criteria of your pre-employment physical, as dictated by your employer, you can expect to spend between 30 to 45 minutes at the doctor's office. The more testing that is required, the longer your test may take – so plan your day appropriately when you're booking in for your exam.
 
To ensure your exam goes as smoothly as possible, make sure that you are prepared the day of the examination. This includes bringing detailed records of past and current medical conditions, knowing your past and current medications, and remembering any personal aids or devices such as hearing aids, glasses, contacts, etc. It's also important to have the paperwork from your potential employer that details the specific tests that need performed during your pre-employment physical to make sure nothing gets missed.
What should you not do before a physical exam?

Before your pre-employment physical, you'll want to make sure that you're doing everything possible to garner realistic and honest results about your physical and mental health. This includes avoiding certain dietary and/or lifestyle choices that may skew results negatively. The day before your exam, ensure that you are:  
 
• Getting a good night's sleep
• Avoiding salty or fatty foods as they may elevate your blood pressure and triglycerides
• Limiting strenuous exercise, as it can elevate your heart rate and deplete potassium levels
• Avoiding caffeinated products, as these can elevate your blood pressure
• Fasting an hour or two before hand to keep blood sugar and blood pressure levels low
• Keeping hydrated, especially if you have to provide a urine sample
• Avoiding alcohol and drugs, as you'll likely be screened for both of these
• Knowledgeable in the prescription and over-the-counter medications you're taking
 
At Express Health, our medical practitioners offer high-quality pre-employment exams that you can trust. We make sure that you're prepared and ready for every test, and that you're comfortable at every step of the examination. For more information about our services, or to book in for an appointment, contact us today. We serve patients from Brooklyn NYC, Queens NY, East Harlem NYC, Manhattan NY, Coney Island NYC, Midwood NY, Nostrand NYC, Ridgewood NY, Metropolitan NYC, Staten Island, Greenwich Village NY, and surrounding areas.