Flu Testing Clinic in NYC
Are you having flu symptoms such as runny nose, fever, chills, muscle ache, cough, congestion, or fatigue? You might be suffering from viral flu. Get your flu test done by our specialists at Express Health Urgent Care. We have convenient locations in

East Harlem NYC

,

Metropolitan NYC

and

Staten Island NYC

.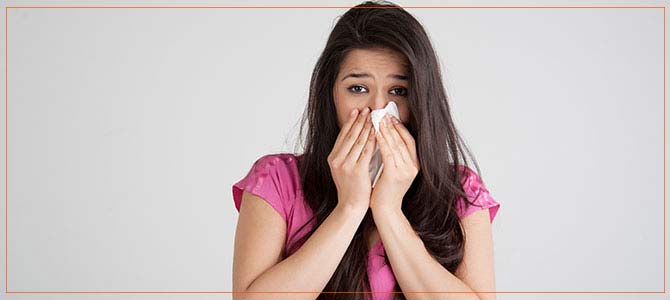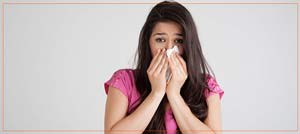 Table of Contents:
How long does viral flu last?
Where can you find a flu testing clinic in NYC?
How does flu testing work?
How long does viral flu last?

The duration of viral flu, also known as influenza, can vary depending on the individual and the strain of the virus. In general, the flu lasts for about one to two weeks. The symptoms of the flu can include fever, sore throat, runny or stuffy nose, body aches, and headache.
 
The most severe symptoms usually occur during the first three to five days, and then gradually improve over the next week or two. However, some people may continue to feel tired and weak for several weeks after the flu has resolved. Those with pre-existing medical conditions, such as heart, liver, or lung disease, may find symptoms of the flu to be more severe and long-lasting. If you have any concerns about the duration or severity of your symptoms, it is best to consult with a healthcare provider.
Where can you find a flu testing clinic in NYC?

Express Health Urgent Care offers flu testing at our various locations in New York City. We are open for extended hours, including evenings, and we offer walk-in services, so you can receive testing when you need it, without the need for an appointment. We are equipped to diagnose and treat a variety of illnesses, injuries, and medical conditions such as flu and other respiratory infections.
 
It is recommended to get a flu test if you are experiencing symptoms of the flu. If you are at high risk for complications from the flu, such as young children, older adults, pregnant women, and people with certain chronic health conditions, it may be a good idea to get tested even if your symptoms are mild. It is also recommended to get a flu test if you have been in close contact with someone who has the flu, or if you work in a setting such as a school or a hospital where the flu is prevalent.
How does flu testing work?

Flu testing typically involves taking a sample of mucus from the nose or throat and testing it for the presence of the influenza virus. The most common method of testing is a rapid influenza diagnostic test (RIDT), which can give results within 15 to 30 minutes. This test looks for the presence of specific proteins on the surface of the influenza virus. These tests can be done at a healthcare provider's office, at an urgent care clinic, and even at home.
 
Another method is a reverse transcription polymerase chain reaction (RT-PCR) test, which is considered more accurate than the RIDT but may take longer to get results. This test looks for viral genetic material in the sample. RT-PCR tests are more commonly used in a hospital or laboratory setting. Additionally, some healthcare providers may also use a rapid antigen test, which detects viral proteins in a nasal swab, but it can be less accurate than PCR.
 
If you test positive, our team will contact you to let you know your result and provide you with an effective treatment plan. If you test negative, it may be required for you to receive more testing to find the root cause of your symptoms and develop the most optimal treatment plan.
 
Contact us for an appointment or walk-in at your earliest convenience. Our team of professionals is ready to get you the answers and treatment that you need. We serve patients from Brooklyn NYC, Queens NY, East Harlem NYC, Manhattan NY, Coney Island NYC, Midwood NY, Nostrand NYC, Ridgewood NY, Metropolitan NYC, Staten Island, Greenwich Village NY, and surrounding areas..