Illness and Injuries Treatment Q&A
Illness and injuries happen every day! Injuries may comprise cases for instance sprains, cuts, fracture amputation. Our team of medical professionals at Express Health Urgent Care is here to help you! For more information,

contact us

or book an

appointment online

. We have convenient locations in

East Harlem NYC

,

Metropolitan NYC

and

Staten Island NYC

.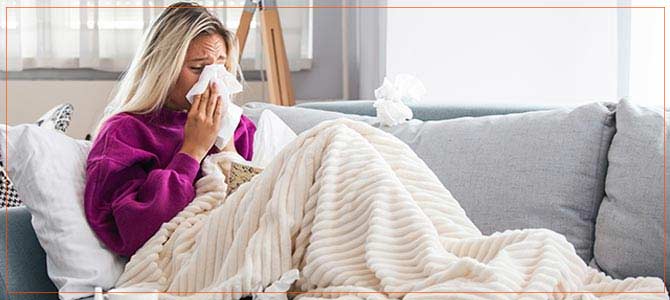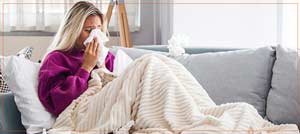 Table of Contents:
How are common injuries treated?
What are illness and injury?
What are some common illnesses and injuries?
What first aid treatment should be administered for common injuries?
How are common injuries treated?

Common injuries can often be treated at urgent care clinics. It depends on the severity of the injury but typically even a minor emergency such as a common injury can worsen in the absence of prompt treatment. Urgent care clinics treat minor emergencies. The ability to distinguish between minor and more serious emergencies will prevent patients from spending unnecessary time in the emergency room.

When minor emergencies are not treated in a timely manner, they can lead to further complications. A mild fracture, strain, sprain, headache, prolonged cold and flu symptoms, rashes, mild asthma attacks, minor infection, and a minor cut are among minor emergencies.

A hospital's emergency department treats conditions that can endanger life or limb, such as heart attacks and strokes. Urgent care facilities treat minor emergencies that require immediate attention but are not as alarming as life-threatening illnesses.

Urgent care and emergency options operate as a kind of middle ground between emergency departments and primary care providers. With Express Health Urgent Care, patients won't have to wait in line at emergency departments when their general practitioners are unavailable.

Minor emergencies require different treatments. Minor emergencies should always be treated as soon as possible in order to reduce complications. When in doubt, it's best to seek treatment when in doubt between a minor condition and a more serious one.
What are illness and injury?

An injury or illness is a condition or disorder that is abnormal. There are many types of injuries, including cuts, fractures, sprains, and amputations. Acute and chronic illnesses include, but are not limited to, skin diseases, respiratory disorders, and poisonings.
What are some common illnesses and injuries?

Falling ill or experiencing an injury are fairly common occurrences. Some occur more frequently than others. Depending on the nature and severity of the injury or illness different treatments may be required. Some are minor enough that they resolve on their own, others are serious enough to require emergency care or long-term treatment. Generally, when experiencing a non-life or limb-threatening injury or illness treatment can be sought at an urgent care facility such as Express Health Urgent Care.

Common illnesses and injuries include allergies and allergic reactions, broken bones, asthma, burns, cuts and bruises, and cold and flu. Other commonly treated conditions include headaches and migraines, ear infections, nausea, skin conditions, insects and animal bites, sore throat, strep throat, urinary tract infections, and more.
What first aid treatment should be administered for common injuries?

The type of first aid treatment required varies based on the nature and extent of the injury. The best course of action is always to seek medical care however, for those who need fast relief at home "R.I.C.E." is the best first aid treatment for many minor injuries.

Rest should be given to the injured limb. After the injury, you may need crutches for 48 to 72 hours to avoid putting any weight on the injured area. A splint or brace may also be helpful at first. It is important not to avoid all activities, however.

The injured area can be rested while others are engaged. Ice should be applied to the area. To reduce swelling after an injury, apply a cold pack, a slush bath, or a compression sleeve filled with cold water. Apply ice to the area for the first 48 hours after the injury, or until the swelling subsides. To prevent tissue damage, do not use ice for too long. Use an elastic bandage or elastic wrap to wrap the area. Wearing neoprene or elastic compression wraps is recommended. When possible, elevate the injured limb above your heart to prevent or limit swelling. If you have an illness or injury, get it checked out today at Express Health Urgent Care. We are home to a team of leading medical professionals and we are here for your healthcare needs. For more information, call us or book an appointment online. Visit Express Health for all of your urgent care needs. We serve patients from Brooklyn NYC, Queens NY, East Harlem NYC, Manhattan NY, Coney Island NYC, Midwood NY, Nostrand NYC, Ridgewood NY, Metropolitan NYC, Staten Island, Greenwich Village NY, and surrounding areas.