Herpes Testing Clinic in NYC
If you're looking to get tested for herpes in a safe, professional, and discreet environment, contact our team of medical professionals at Express Health Urgent Care. We offer the comprehensive care that you need to get diagnosed and treated at a high level. For more information,

contact us

at your earliest convenience,

book an appointment

, or walk in during our hours of operation. We have convenient locations in Brooklyn NYC,

East Harlem NYC

, Coney Island NYC, Nostrand NYC,

Metropolitan NYC

and 

Staten Island NYC

.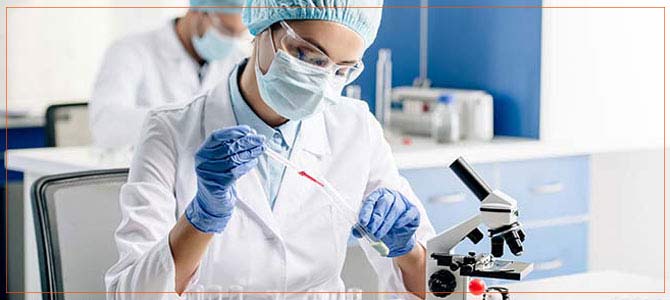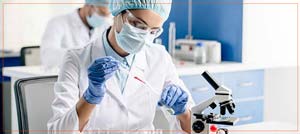 Table of Contents:
How do you test for herpes?
Do STD tests check for herpes?
What is the most accurate way to test for herpes?
Is herpes included in STD screening?
While herpes generally gets a bad rap as a contagious STI, it is an extremely common condition that affects a large percentage of people around the globe. This includes 67% of people under the age of 50 experiencing HSV-1 (oral herpes) and 11% of people contracting HSV-2 (genital herpes). There is no cure for herpes, however, symptoms are highly manageable with outbreaks typically happening infrequently.
While some with oral and/or genital herpes experience occasional outbreaks in the form of redness, sores, and itchiness, many others can carry the virus without presenting any noticeable symptoms at all. This is why there is testing for both symptomatic and asymptomatic herpes available, including PCR tests, viral culture tests, and blood tests.
How do you test for herpes?

Herpes may show up as blister-like sores that show up around your mouth or genitals, often accompanied by the feeling of tingling and/or burning around the affected area. However, in some cases, you may not show symptoms at all which is why it's important to get tested if you've recently come into contact with someone that had been diagnosed with the condition.
 
To check for herpes, your doctor will perform a physical exam and specific tests to confirm or rule out a herpes diagnosis. These tests may include a:
 
● Blood test
● Polymerase chain reaction (PCR) test
● Viral culture
 
While there are some home-testing kits on the market, we would highly recommend visiting a medical professional to be diagnosed. Home-testing kits are more prone to providing false positives and negatives, which can make treating your condition more difficult than it has to be. 
Do STD tests check for herpes?

An STD test issued by your doctor may include herpes, but typically only if it's suspected that you may have contracted the condition. It may not be included on a routine STD check which is why it's important to always have an open and honest conversation with your physician about (1) what is being tested for, (2) what is not being tested for, and (3) why certain tests and being included and/or excluded. 
What is the most accurate way to test for herpes?

The most accurate test for herpes can vary depending on whether you are currently presenting symptoms or if you're asymptomatic. Viral culture tests are very accurate at detecting active herpes infections, however, they're poor at detecting asymptomatic cases. On the flip side, a blood test, also known as a serum antibody test, can more accurately detect asymptomatic cases of oral and genital herpes.
 
It's important to discuss what testing option would work best for your unique needs with your healthcare provider. By doing this, you also ensure that you'll be receiving the most accurate results as well as a treatment plan that best suits your medical requirement. 
Is herpes included in STD screening?

Whether or not herpes is included in an STD screening will depend on your healthcare provider. However, in many cases, herpes is not included in a typical STD panel unless you are presenting active symptoms associated with the condition. This is because being tested without symptoms has clinically been shown to result in higher false positives.
 
The Centers for Disease Control (CDC) recommends herpes testing for anyone that has oral and/or genital symptoms. Specific herpes testing allows your physician to talk to you about the condition, how to manage it, what treatment options are available, and how to lower the risk of transmitting herpes to a current or future partner(s).
 
At Express Health Urgent Care, we understand that your health requires comprehensive testing, care, and treatment that is suited to your unique medical needs. If you require herpes testing or STD screening, we are here to help! Contact us or book an appointment online – we would be happy to provide you with the professional and discreet care that you need. We serve patients from Brooklyn NYC, Queens NY, East Harlem NYC, Manhattan NY, Coney Island NYC, Midwood NY, Nostrand NYC, Ridgewood NY, Metropolitan NYC, Greenwich Village NY, and surrounding areas.