Pediatric Urgent Care Services Q&A
Express Health Urgent Care clinic provides their patients with some top-notch services and comfort. Children can be exposed to sudden injury or viral diseases such as colds, fever, body aches, and much more. In this situation, visit Express Health Urgent Care and consult our pediatricians. For more information,

contact us

or book an appointment online. We have convenient locations in

East Harlem NYC

,

Metropolitan NYC

and

Staten Island NYC

.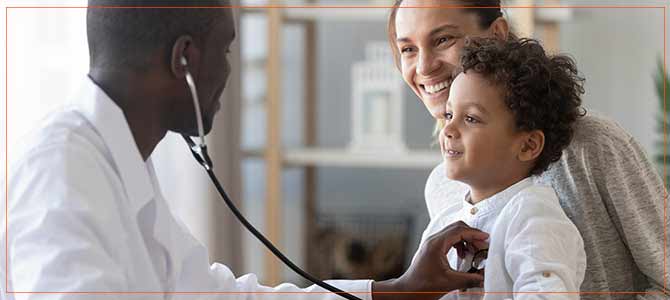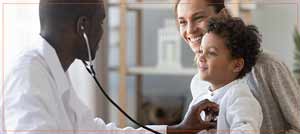 Table of Contents:
Can you go to urgent care for pediatric care?
How do you know if a pediatrician is good?
How can a pediatric urgent care clinic help?
How can I find trustable urgent care for my toddlers?
When your child is experiencing medical distress, knowing where to turn for help is critical – especially if you're regular pediatrician isn't available. At Express Health, our team of medical professionals has substantial expertise in diagnosing and treating pediatric conditions.
Can you go to urgent care for pediatric care?


Urgent care clinics can take children as patients. However, it's always advisable to go to urgent care that specializes in pediatrics or has its own pediatrics unit. This ensures that suitable childcare specialists will be able to examine your child, allowing for the most comprehensive diagnosis and treatment of any presenting issues. Your child can be taken to urgent care if you're concerned about any of the following:
 
● Cold symptoms
● Fever
● Tender joints or muscles
● Consistent pain
● Dizziness
● Rashes, bumps, or skin irritation
● Cold sweats
● Hot sweats
● Ear infections or aches
● Sore throat
● Pink eye
● Vomiting
● Diarrhea
 
Pediatric urgent care facilities treat conditions that are considered to be non-emergencies. For more severe cases and symptoms, your child may be transferred to an emergency facility. If your child is presenting any of the following symptoms/injuries, or you think they are suffering from one of these conditions, take them to the emergency room as soon as possible:

● A broken bone
● A bone that protrudes from the skin
● Any intense, unexplained pain
● Severe pain following an incident or injury
● Any injury that has caused them to lose consciousness
● Any injury that has them coming in and out of consciousness
● A fever of 100.4 degrees Fahrenheit or above, especially if they are under 2 years old. 
● Seizures
● Severe dehydration
● Prolonged lethargy or confusion
● Breathing troubles
● Gaping cuts or wounds
● Severe burns
How do you know if a pediatrician is good?


Your pediatrician should be someone that both you and your child feel comfortable having an honest rapport. They should make you feel comfortable at every step of the process, from beginning to end, and make sure that you are armed with the tools to provide your child with the best quality of life moving forward. When searching for the pediatrician best for your family, several factors should be taken into consideration.
 
Ensure that the pediatrician you're seeing is board certified and that they have all the necessary documentation proving that they have gone through the appropriate schooling channels. This ensures that they are armed with all the educational tools and resources to provide a high level of care to your child.
 
Alongside their educational background, they should also have had ample training and experience in diagnosing and treating a variety of medical conditions. The more experience they have, the more insight they'll likely be able to provide. 
 
Finally, check your potential pediatrician's background. You want to ensure that they have no history of malpractice and that they haven't faced disciplinary action for their practices. While this information should be provided upon request, it can also be located on your state's website.
How can a pediatric urgent care clinic help?


Pediatric urgent care clinics operate with children in mind. Their teams are specially trained to work with children, understanding that they require specific forms of care and communication to feel safe. Pediatric doctors and specialists have training that is directly relevant to treating children, as well as experience in operating child-specific equipment and technology.
 
The number one goal of pediatric urgent care is to diagnose and treat the medical conditions of children in an environment that is safe and comfortable for them. Often operating on a first-come-first-serve basis, these urgent cares typically allow for lower waiting times than those of a standard emergency room. This allows for a much quicker rate of testing, diagnosis, and treatment, which can get you the answers that you're looking for much faster. 
How can I find trustable urgent care for my toddlers?


When it comes to finding pediatric care that you can trust, look for facilities that tailor their services to children and specialize in providing medical care to those that are 18 and under. These pediatric specialists have completed thorough training to assess and treat medical conditions in children, and can generally tailor their methods and communication for a better experience. If you're unsure if a facility offers specialized pediatric care, give them a call or look on their website. More insight into the patient experience can be gained by looking at online reviews associated with the facility. 
 
At Express Health, trust that your child will receive care that is second to none. If you have questions, reach out to us– we're more than happy to talk to you about any of your concerns. We offer same-day appointments and walk-in services to help you get the care you need when you need it. To consult with our professionals, call us or visit us today to book an appointment. We have convenient locations to serve you. We serve patients from Brooklyn NYC, Queens NY, East Harlem NYC, Manhattan NY, Coney Island NYC, Midwood NY, Nostrand NYC, Ridgewood NY, Metropolitan NYC, Staten Island, Greenwich Village NY, and surrounding areas.