Dehydration Treatment Q&A
Dehydration can negatively impact your life in a big way, which is why it's important to know the signs and to see a healthcare practitioner as soon as possible if your symptoms are worsening. At Express Health Urgent Care, our dedicated team will treat your dehydration so that you can get back to feeling your best. Contact us today for more information about our treatments and services, or book with us online to schedule an appointment. We have convenient locations in 

East Harlem NYC

,

Metropolitan NYC

and 

Staten Island NYC

.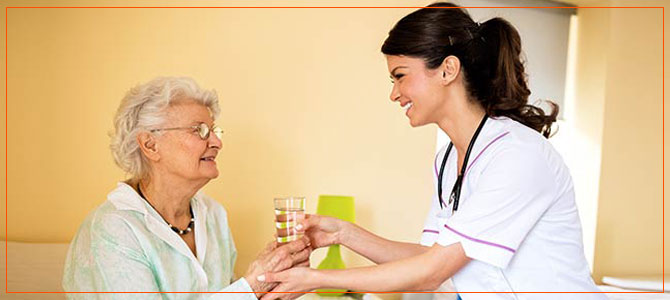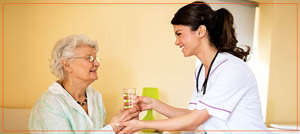 Table of Contents:
How can you tell if you are dehydrated?
How can I rehydrate fast?
How can I prevent dehydration?
How long does dehydration last?
Maintaining proper hydration, especially during high heat and when exerting a lot of energy, is crucial to maintaining your health and wellness. Water is crucial for every system in your body to run properly and not having enough can cause short- and long-term problems, such as diarrhea, vomiting, and even organ failure.
How can you tell if you are dehydrated?

There are many signs and symptoms that may indicate dehydration. They include:
 
● Confusion.
● Dark yellow pee
● Dry mouth.
● Dry skin.
● Fainting
● Feeling dizzy.
● Having a mouth that feels tacky/sticky.
● Headache.
● Irritability.
● Lack of energy.
● Muscle cramps.
● Rapid breathing.
● Rapid heartbeat.
● Sleepiness.
● Sunken eyes.
● Thirst.
● Very infrequent urination.
 
In babies and children, symptoms may also include:
 
● A diaper that's been dry for 3+ hours.
● Dry mouth and tongue.
● No tears when crying.
● Restlessness and/or irritability.
● Sleepiness.
● Soft spot at the top of the skull.
● Sunken eyes and cheeks.
 
While mild dehydration can be treated at home by cooling off and replenishing fluids, severe dehydration is considered to be a medical emergency and requires immediate treatment.
How can I rehydrate fast?

There is only one way to combat dehydration, and this is by replacing lost fluids and electrolytes.
 
Most patients with mild to moderate dehydration can resolve their symptoms at home by drinking more water and supplementing with electrolyte beverages. It's important to avoid full-strength fruit juice and soft drinks if you're dehydrated, as the sugar in these products can make symptoms (such as diarrhea and vomiting) worse.
 
Patients that are severely dehydrated will require clinical treatment at an urgent care center or ER (emergency room) depending on the severity of the condition. With hospital treatment, electrolytes and fluids are delivered intravenously, allowing nutrients to be distributed and absorbed more quickly throughout the body. This aids in the recovery process, especially if you are in dire need of fluids but can't stomach them orally. 
How can I prevent dehydration?

The best way to prevent dehydration is to make sure that you're drinking plenty of fluids all year round (at least 8-12 glasses per day).
 
In the summer, you should drink more water as the heat and humidity will make you more prone to dehydration, especially if you're spending long periods of time outside.
 
In addition, you should try to limit your intake of alcohol and/or caffeine as both of these fluids act as diuretics which can dehydrate you further.
 
Eating hydrating foods that have a high water content, such as fruits and vegetables, can also help prevent dehydration.
How long does dehydration last?

On average, it takes the body approximately 15 minutes to absorb and distribute a glass of water.
 
However, when you're dehydrated, this process takes a lot longer: approximately 45 minutes. This is because dehydration causes the stomach to produce more acid, slowing down the rate of digestion in the body and causing water and nutrients to be distributed more slowly. 
 
Depending on how dehydrated you are and how much water you drink, you can expect rehydration to take anywhere from 2-3 hours. However, if you're severely dehydrated, this process can take a bit longer – especially if you're not receiving fluids and electrolytes intravenously (which is highly recommended for more intense cases).
 
If you're suffering from dehydration and don't know where to turn, look no further than Express Health Urgent Care. Our team of experienced and licensed medical professionals has the expertise to get you back on your feet and onto the road of recovery. For more information about our dehydration treatments, contact us today. Or, when ready, you can walk in for a same-day appointment or book online for a future visit. We serve patients from Brooklyn NYC, Queens NY, East Harlem NYC, Manhattan NY, Coney Island NYC, Midwood NY, Nostrand NYC, Ridgewood NY, Metropolitan NYC, Staten Island, Greenwich Village NY, and surrounding areas.