Immigration Physical Exam Specialist Q&A
The immigration physical exam reviews the patient's medical history and immunization records. Express Health ensures that you are physically fit and healthy, so to consult with our professionals,

contact us

or

book an appointment

. We have convenient locations in

East Harlem NYC

,

Metropolitan NYC

and

Staten Island NYC

.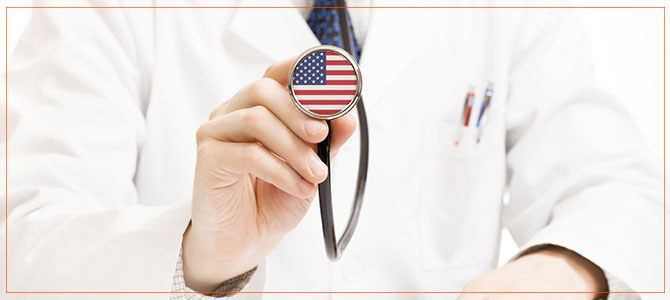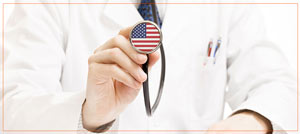 Table of Contents:
What is an immigration physical?
What to expect at your immigration physical exam?
How Do You Prepare for an immigration physical?
Before an individual is allowed to immigrate to the United States, they must undergo an immigration physical. The purpose of the immigration physical is to determine if individuals are physically fit to immigrate to the US and to confirm that they meet US medical requirements. This is important for a number of reasons, including the detection of communicable illnesses and the protection of public health.
What is an immigration physical?

An immigration physical is a medical examination that is performed to determine whether or not an individual is healthy enough to enter the United States. The physical typically includes tests for diseases and infections, and may also include tests for genetic and physical characteristics that may influence a person's security risk. The physical typically takes place at a government facility, such as a hospital or a clinic; some independent healthcare facilities, including certain urgent care clinics, are licensed and qualified to perform official government-regulated immigration physicals. All immigrants must undergo Covid-19 testing and an immigration physical before they can be considered for an immigrant visa.

The physical exam can also provide the doctor or medical professional with information about whether or to what extent an immigrant will be able to contribute to the United States as an active citizen, or if they will be a burden on the US healthcare system. Because of the sensitive nature of these examinations, it is important to find a doctor who is qualified to perform immigration physicals; not all doctors are qualified to perform this type of physical.
What to expect at your immigration physical exam?

During an immigration medical exam, the doctor will review the patient's medical history and immunization records like flu shots, and perform a physical examination, measuring vital signs, height and weight. The doctor may also perform blood tests to look for communicable diseases that could pose a public health risk, such as tuberculosis, syphilis, gonorrhea, and leprosy.

Children younger than 15 years of age do not need to be tested for gonorrhea or syphilis. Finally, the doctor will check for any signs of drug abuse or drug addiction, as well as any physical or mental disorders that are associated with violent or harmful behavior.

The immigration medical exam takes about the same amount of time as an annual physical performed by a primary care physician; it typically lasts anywhere between 15 minutes to an hour. After the exam, it takes about one week to receive the lab test results. If any lab test results come back positive for a communicable disease, the patient may need to return to be evaluated and treated.
How Do You Prepare for an immigration physical?

An immigration physical is an important medical examination that checks for many diseases and disorders. There are several things one can do to prepare for this exam, including bringing all relevant documents and medical records along to the appointment, such as:

• All vaccination records
• Passport or other government-issued photo identification
• Proof of medical insurance (if applicable)
• Documents, such as medical records, to show treatment for certain conditions, current medications, and previous surgeries/hospitalizations

It is recommended to wear comfortable clothing and to drink plenty of water before the visit to make collecting urine and/or blood samples easier. The physical examination includes:

• Skin test for tuberculosis
• Height and weight check
• Blood pressure check
• Lung function evaluation
• Vision and hearing assessment

The medical provider will also discuss with the patient any current symptoms they are experiencing, as well as past medical diagnoses and current medications, including doses. If you are new to the US and need an immigration physical, come to Express Health Urgent Care! Call us today to book an appointment for an immigration physical. To consult with our professionals, call us or visit us today to book an appointment. We have convenient locations to serve you. We serve patients from Brooklyn NYC, Queens NY, East Harlem NYC, Manhattan NY, Coney Island NYC, Midwood NY, Nostrand NYC, Ridgewood NY, Metropolitan NYC, Staten Island, Greenwich Village NY, and surrounding areas.