Whooping Cough Treatment Specialist
If you are noticing signs of a persistent and consistent cough, whooping cough may be the reason. Contact us today to learn more, and schedule an appointment with one of our medical providers. For more information,

contact us

or book an appointment online. We have convenient locations in 

East Harlem NYC

,

Metropolitan NYC

and 

Staten Island NYC

.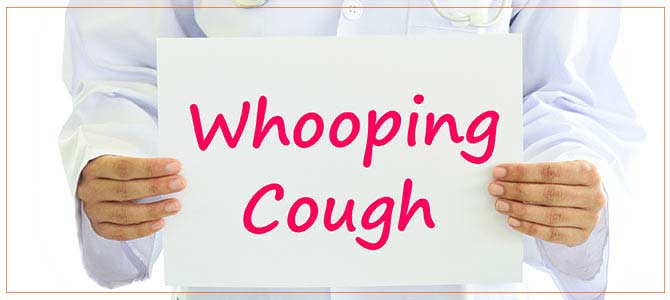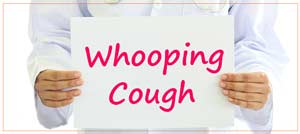 Table of Contents:
How do you know if you have whooping cough?
What are the 3 stages of whooping cough?
Will whooping cough go away by itself?
When to see a doctor for whooping cough?
How do you know if you have whooping cough?

Whooping cough also known as pertussis is very contagious and is a respiratory tract infection and is usually recognized by a serve hacking cough followed by a high-pitched intake of breath that sounds like a whoop, it primarily affects children who have not completed the full round of vaccinations. Adults and teenagers can also be affected by whooping cough if their immunity has faded.
What are the 3 stages of whooping cough?

The three stages of whooping cough are catarrhal, paroxysmal, and convalescent, symptoms in the catarrhal stage does not last long and can even go unnoticed.

Stage 1: Catarrhal

Noticeable characteristics:

• Coryza
• Low-grade fever
• A mild, occasional cough
• Apnea

The paroxysmal stage is coughing with a whooping sound when breathing, the convalescent stage is where the symptoms improve, and the coughing is less frequent.

Stage 2: Paroxysmal

Noticeable characteristics:

• Paroxysms of rapid, numerous coughs due to difficulty expelling thick mucus from the tracheobronchial tree
• Long inspiratory effort accompanied by a noticeable high-pitched "whoop" at the end of paroxysms
• Cyanosis
• Vomiting Exhaustion

These attacks in this stage can be quite frequent at night, and on average is seen from 15 attacks per 24 hours, and increases in frequency during the first 1-2 weeks, and will remain at the same frequency for 2-3 weeks, and will begin to gradually decrease

Stage 3: Convalescent

Noticeable characteristics:

• Gradual recovery
• Less noticeable and constant, paroxysmal coughs which will disappear within 2-3 weeks

With the use of the vaccine, the cases of whooping cough(pertussis) have declined, and only certain areas have had outbreaks in recent years.
Will whooping cough go away by itself?

Whooping cough can last up to 10 weeks and may lead to pneumonia or other complications, although the bacteria can die off naturally after about three weeks and at this time will no longer require antibiotics. Antibiotics can be used for those who are in close contact to help prevent or lessen the symptoms. Symptoms can start with a runny or stuffy nose, low-grade fever, occasional cough, and pauses in breathing these early symptoms can appear to be common colds and doctors may not diagnose until the symptoms become more severe. For further assistance and to feel better, you can also visit our walk-in urgent care clinic.

Between one and two weeks after the symptoms start people will develop paroxysms a rapid uncontrolled coughing fit, which can lead to a high-pitched whoop sound that can make you vomit and struggle to breathe. These fits can also make you feel very tired but can make you feel well in between coughing fits. After 10 weeks your symptoms will lessen, but it is best to see a doctor for a diagnosis and antibiotics to help alleviate the symptoms sooner.
When to see a doctor for whooping cough?

At about one to two weeks the cough will become more severe and coughing spells could last longer than one minute, babies younger than six months to preschool-aged are at the most risk since they have not had their full dose of the vaccination. Children receive 4 doses in total one at 2 months, 4 months, 6 months, and 18 months and then receive a booster between the age of 4 to 6. If your child has a blue tinge to their skin usually around the mouth and fingertips, they stop breathing, have a high fever along with seizures, vomit often, and become dehydrated you should see a doctor or go to the emergency room. You will most likely be admitted to the hospital for fluids and antibiotics. For more information, call us or book an appointment online. We serve patients from Brooklyn NYC, Queens NY, East Harlem NYC, Manhattan NY, Coney Island NYC, Midwood NY, Nostrand NYC, Ridgewood NY, Metropolitan NYC, Staten Island NYC Greenwich Village NY, and surrounding areas.