Urgent Care Doctors Accepting New Patients in Brooklyn, NYC
Urgent care clinics bridge the gap between primary care and emergency care while offering a wide range of services. Urgent care is available at Express Health Urgent Care in Brooklyn NYC. Let us help keep your health in check. For more information,

contact us

or book an

appointment online

. We are conveniently located at 380 Grove St Brooklyn, NY, 11237.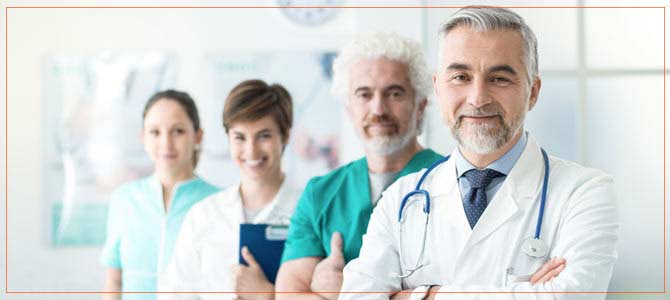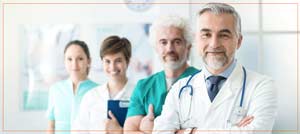 Table of Contents:
Do urgent care doctors accept new patients?
What questions should a new patient ask their doctor?
What should I consider when choosing a new doctor?
Are new patients accepted at Express Health Urgent Care?
Urgent care clinics have grown significantly in popularity and availability even just in the last decade as they are the more affordable and much more convenient option that fills the gap between walk-in clinics and emergency health services. As long as your condition is not considered life or limb-threatening, urgent care clinics are the best option to handle any of the unexpected medical situations that come up throughout life. Familiarize yourself with your health care options whenever living in a new place or if your medical needs change to know what services the urgent care clinic located near you is able to provide.
Do urgent care doctors accept new patients?

Urgent care clinics typically accept any patient whose medical needs can be addressed at the clinic on a walk-in basis, meaning they are always able to take in new patients. They do not require previously schedule appointments and will always have a variety of available health care professionals to treat every patient that comes in, so you will not really be able to see a specific urgent care doctor unless they are specialized in treating your medical concerns. Many urgent care clinics are able to provide all required health care, from treatments for chronic conditions to providing stitches and preventative care, but again on a walk-in basis so you don't need to worry about if the doctors are able to accept new patients as you will just visit with whichever health care provider is available.
What questions should a new patient ask their doctor?

It can be tricky vetting new potential healthcare providers, especially if you intend to continue visiting them regularly and for the foreseeable future. Some questions you can ask your new doctor are if they require scheduled appointments or if they can accommodate walk-in patients, what their open hours might look like, including for weekends and holidays, and how their clinic handles emergency or urgent medical situations. It is also recommended that you ask your new doctor what their medical specialties include, especially if you suffer from a chronic condition or something that may require more specialized care, or if they have access to the right specialists within the same clinic.
What should I consider when choosing a new doctor?

When figuring out what is important to you when searching for a new doctor, you can consider some characteristics that make sure that you and your doctor will see eye to eye on the kind of health care you receive. These characteristics may include if they share your gender identity, religious beliefs, ethnic background, and age and if you prefer more naturalistic or holistic approaches to your medical care. You deserve to receive the best health care for you that makes sure that you feel comfortable and trust your doctor, so make sure that any concerns or preferences are considered.

Being comfortable with and trusting your doctor is key to ensuring that you receive the best health care for you. It may also be worth considering if your new doctor is also able to accept any of your family members such as your children or significant other to allow for much more convenient health care for the entire family. Lastly, you are far more likely to receive proper preventative health care if the health care clinic you visit is located in close or convenient proximity to you, so it is worth checking how difficult the clinic is to get to from your home or place of work.
Are new patients accepted at Express Health Urgent Care?

Express Health Urgent Care offers 5 convenient locations placed in the Bushwick, East Harlem, Nostrand, Coney Island, and Metropolitan areas, all of which are accepting new patients. Regardless of where you are located in New York City, Express Health Urgent Care is ready to help you address any of your or your loved ones' health concerns to allow you to continue living your best and healthiest lives.

Our services include all necessary urgent care on a walk-in basis for your convenience, as well as most preventative care needs as well, making us a great option to treat all of your health care needs. For more information, contact us or book an appointment online. We serve patients from Brooklyn NYC, Queens NY, East Harlem NYC, Manhattan NY, Coney Island NYC, Midwood NY, Nostrand NYC, Ridgewood NY, Metropolitan NYC, Greenwich Village NY, and surrounding areas.