Tonsillitis Treatment Q&A
If you have a high temperature, coughing, and swollen, painful lymph glands in your neck, you may have tonsillitis. Express Health Urgent care provides a variety of urgent care services including EKG services, chronic disease treatment, vaccination, tonsillitis treatment and so much more. For more information,

contact us

or book an appointment online. We have convenient locations in East Harlem, Metropolitan NYC and 

Staten Island NYC

.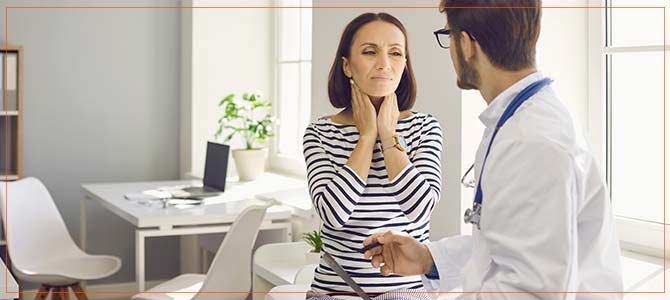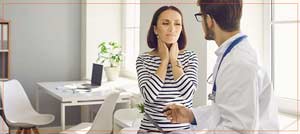 Table of Contents:
Who can get tonsillitis?
What are the symptoms of Tonsillitis?
Can Tonsillitis be prevented?
When to see a doctor for tonsillitis?
Our medical clinic offers specialty treatment and medical care in connection with the mental, physical and social health of our patients. We provide a broad range of health services from diagnosis of medical conditions like tonsilitis, treatments of chronic and acute diseases, and preventative healthcare. Tonsilitis is an inflammation that occurs within your tonsils and is known as the upper part of the throat. It typically has a rapid onset, and the main symptoms will include fever, sore throat, enlargement of the tonsils, large lymph nodes, and trouble swallowing.
Who can get tonsillitis?

Tonsilitis caused by bacteria affects children between the ages of five and fifteen years of age, this is because they are in close contact with one another while attending school. Typically, you are contagious with tonsilitis one to two days before symptoms develop. Adults can also get it, but it is less common because as we age our tonsils go into atrophy and become less active in the immune system. Tonsilitis generally clears up within a few days with fluids, and plenty of rest, with the use of antibiotics tonsilitis, can be eliminated in about 10 days. There are no lasting health problems with tonsilitis.
What are the symptoms of Tonsillitis?

Tonsilitis is an inflammation of the tonsils you have one on each side of the throat and they are oval-shaped pads of tissue. When you have tonsilitis some of the symptoms will have been swollen tonsils, sore throat, difficulty swallowing, and lymph nodes are tender on the sides of your neck. You may also experience white or yellow coating on your tonsils, bad breath, neck pain or stiffness, headache, and scratchy voice. Younger children may drool due to painful swallowing, refuse to eat, and become fussier than usual.

Your tonsils are the first line of defense against bacteria that enters your mouth making them vulnerable to infection and inflammation. Your tonsil's immune system declines once you hit puberty making for rare cases in adults. Chronic occurrences of tonsilitis can cause obstructive sleep apnea, an infection that can spread to the surrounding area (tonsillar cellulitis), and a collection of pus behind the tonsil (Peritonsillar abscess). If you get tonsillitis a lot you may need to see an ear, nose, or throat doctor known as an otolaryngologist who may recommend having a tonsillectomy which is a very common procedure of removing the tonsils.
Can Tonsillitis be prevented?

Like any virus, it cannot be completely prevented but there are things that you can do to protect yourself, washing your hands well and often, and refraining from using other cups, utensils, toothbrushes, and silverware, if you have tonsillitis try and keep your things separate. Do not kiss anyone until you are completely better, once you are feeling better and no longer contagious it is best to get a new toothbrush. When suffering from tonsillitis get plenty of rest and drink lots of fluids, avoid hard foods, gargle with salt water, drink warm tea with honey, and use medicated lozenges can give you some relief. For further assistance and to feel better, you can also visit our walk-in urgent care clinic.
When to see a doctor for tonsillitis?

To get an accurate diagnosis, it is best to seek medical attention for any of the symptoms above but to call a doctor if you have a sore throat with fever, a sore throat that doesn't go away within 24 to 48 hours, painful or difficult swallowing, extreme fatigue, fussiness, or weakness. If you have trouble breathing, swallowing or excessive drooling seek immediate care. For more information, contact us or book an appointment online. We serve patients from Brooklyn NYC, Queens NY, East Harlem NYC, Manhattan NY, Coney Island NYC, Midwood NY, Nostrand NYC, Ridgewood NY, Metropolitan NYC, Staten Island, Greenwich Village NY, and surrounding areas.